Have you ever imagine how many public speakers in India sound the same? It's the same as if you are supposed to take the speech of one public speaker, hand it to another one and expect the same results when you are actually trying to speak in front of the audience. Though, it is not easy to stand up and talk in front of people no matter what the number of audiences is 5,50,5000 and so on. If you have the confidence on how to act like a public speaker, then you are good to go and you will make or break with your voice. In fact, the research says that public speaking has been one of the things American fears the most.
Unfortunately in many areas, some amount of public speaking skills is a compulsion. The only way you might need is that just present in a small meeting, give an update to the entire company about what is going on so far regarding the standard operating procedures. No matter how much it is daunting but there are some things which you should consider when you are acting as a public speaker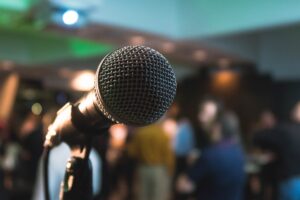 1) Understand the situation and learn the details
It is important that you understand the whole situation when you are liable to speak in front of the audience. The situation can be
The location
A technical setup like lighting, audio-visuals
Checking the dais is properly fixed or not
Type of presentation when you are acting as a public speaker
Agenda to be discussed
Having all of this information that you actually figure out before the event starts helps you to prepare the presentation that fits the occasion and resonates with the audience so that they feel the presence of the speaker in you. Unfortunately, you are going to fill all the lacunas that are happening when you actually figure out the things.
2) Know why you are talking in the first place
Communication is always meant for a purpose. You must be doing in order to entertain, engage, inform, to create a mutual understanding, to shake the people out of the box, or even in order to practice right!!!! Knowing the fact why you are doing is important because the reason affects the way you develop the talk.
3) Talk about what you know
Some people might live in isolation that it is easy to talk in front of the audience and even they are excited that they will volunteer to speak on any topic. But let me tell you it's just a myth. When you drift from what you actually know, you become a top performer who has cobbled together not only as a part of work but to seek the reality that you know about the topic as the public speaker knows about the conceptualities.
4) Know your audience
Understanding your audience is the only way to become a public speaker. It is as good as understanding on the one side and understanding the whole subject whatever you are going to discuss. Tara Goodfellow says knowing the level of knowledge and tailors your presentation accordingly is the first step towards your success. It is quite obvious that "you don't want to bore your audience as well as don't want to overwhelm them". The public speaker always knows about their audience.
There are so many dignitaries who are being successful when it comes to public speaking:-
Dananjaya Hettiarachchi award-winning keynote speaker in 2014 Toastmasters World Championship of Public Speaking, emphasizes on a later basis that even he is giving the speech to two sets of different audiences, he will probably take up the time to customize it. That's his core vitals because he knew who is his audience and this is the best quality of a public speaker.
For example:- Imagine the speech you would deliver at an engagement party among all of your friends is pretty much different than the speech you deliver at the same friend's wedding in front of the whole extended family.
Or it might be let's say in a professional code of conduct, you are delivering a presentation about the future of the company. That would be completely different whether you are talking in front of the group of your team or a bunch of your college friends whom do you find your target audience because they are deemed to be connected to your industry. On the one side, you might dive into the nitty-gritty of your organization's performance by sharing your insights in order to change some organization's needs to make it more efficient. On the other side, you probably give an intro about your industry, what your company does, and where it is going about.
5) Plan and structure your speech
Planning and structure your speech is the only way where your success in the public speaking journey comes. In your imagination, you may hear yourself being stunning the audience starts clapping wildly and then they rise along with their feet to start giving a standing ovation.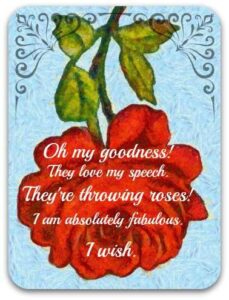 You may see yourself being indulged in red roses and offered several speaking contractual. But first, you have to begin with planning and then prepare a blueprint for your message. Without planning and structuring, you are whistling in the wind without putting the efforts and simply a daydreamer as a public speaker.
Planning basically covers the following points:-
And structure includes the following points:-
Who you are going to speak to (Your target audience)
What your general or specific subject matter is
How long the speech is to be
When the presentation is going to happen
Where it is going to be
6) A talk is writing, be the walk like you talk
Writing a speech rather than talking is a challenging task. You might need some writing skills for that. But try it though at the moment you write, talking through what you are going to convey. Forget about oratorical stuff, no one becomes an expert from the beginning, just talk to the people regularly and you are used to it.
7) Don't overload your slides
If you are using slide decks in the presentation, there is an important thing which should be considered:- " Make sure you avoid overloading your slides without too much text". Think about how you would like to be presented to, you should think like a 360 degree instead of just overloading your slides. Beyond the fact that people start distracting when you being a public speaker starts reading off the slides without maintaining eye contact and bodily expressions.
Pro tip:- You should use slides primarily as a visual complement and tool to emphasize your main takeaway. Only and Only you are successful in being a public speaker.
8) Practice, Practice, and Practice
Okay, so pay attention. What do I mean by this line?? See, if you decode one thing about the content, it should be like:- You have to practice and rehearse again and again so that you will get the results that are beneficial. Not one or twice, but you have to do over and over again.
If you practice, again and again, it will make you feel more confident and makes you comfortable while speaking without reading off the paper because the way you express and share your thoughts during practice will make you more familiar and act you as a public speaker.
9) Think about the questions people might have
It's more obvious that the part of reaching people is interacting. If they have the intention to talk with you, at least grab the topics that they have. Because the only way to build attention is to engage your audience during the entire presentation. But go further and anticipate the questions that could come up. You could give the talk to the people and ask them questions to come and solve it to attain mutual understanding. Anticipating someone's feelings and desires is the best way to make a favorable impression in the mind of the target audience.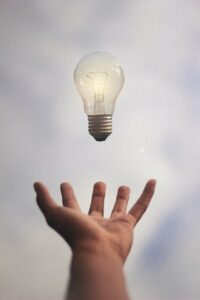 10) Learn how to relax
There are two problems which could appear before you talk like a public speaker. One is that some people might have a stage fear and another one is that you will start talking so fast that no one is going to tell what you are saying. Taking breaks is an important relaxation technique. Also, you can use progressive relaxation techniques that can tense and lose your muscles that give you the feeling of relaxation. Take a deep breath and then speak like a public speaker.
11) Don't rush
One of the biggest challenges that everyone can do. Talking fast when feeling pressure may let you get things faster and your audience might lose attention. Understand your audience and deliver according to their ease. Relaxation might help in that case. You can also try to deliberately speak slowly than your nature says what is reasonable to you. Probably, the chances are good that relaxation can give you the boost and you will deliver the message according to the audience.
12) Don't lie, it gives a negative impression
Mind it, never ever lie to your audience. Seeking the truth is a good way to make a long-lasting relationship with your audience. I am pretty much sure that you are too self-worthy and have the integrity to do it intentionally but it's easy to do so accidentally anyway. Imagine you pick the results here, things there and pretty soon you have got a lot of material that you don't even realize was fabricated in the middle of it. Do the research and figure out the things that sound something good what you actually know the entire truth.
13) Make eye contact
You have surely heard before, but eye contact is one of the most important qualities of a public speaker. It not only helps you connect with your audience but also develops the attention of your audience so that they can listen to you. It totally depends upon the strength of the audience. If you are curious about how you can maintain eye contact, you can enroll in the 31 days mini-course "How to talk to anyone without any hesitation" from here 
Pro tip:- Direct eye contact with one person and then moving to another person is an effective way for a public speaker
14) Speak louder
Most of the people are the soft-hearted kind of nature and they talk softly and when someone asks them to speak up, they rally their strength and say the same thing without the change in volume, pitch, and intonation. Don't try to become that person. Speak loudly and strongly so that audience can hear and understand in a decent manner. That's what it matters a lot. Your words speak a lot. It's the quality of a public speaker.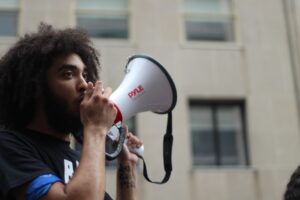 15) Use your hands
This is the tip I am trying to elaborate over again and again when you are acting as a public speaker. One of the best advice when you actually speak is that use your hands artfully to illustrate your points. Don't pose but let your hands speak so that audience can know that you are confident enough to speak. According to the TEDx talks, it was found that the more you use the hands, the better the views you will get. In order to get a better understanding, make sure you watch this video from here
Go ahead and use your hands effectively to describe what you are trying to deliver. People like it because they get nonverbal communication rather than words. If you want to know more about nonverbal communication, you can read the article here 
Also, the research says that gestures increase the value of the spoken words by 60%. The best and most charismatic leaders know the importance of gestures and how do they use it as a public speaker. Leaders though act as a public speaker. If you want to read about some marketing books as you know everywhere there is marketing, check out this article.
If you are curious to write well and want to gather good content regarding any topics, then probably you need to do content research and for that, you need a good laptop. So I recommend you to buy the IFB  from this website- Guide in Purchase
Also, if you want to buy high-quality microwaves for your modern kitchen, then check out the 5 Best IFB Microwave Oven- Demand for every modern kitchen.